Core Values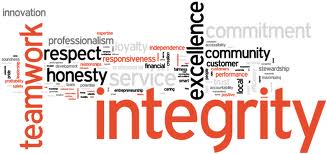 INTEGRITY: To Provide tangible value to shareholders, employees, customers, vendors and alliance partners through fair dealings leading to "Business and Financial integrity."


TRANSPARENCY: Our information network should be transparent enough to tangibly support our customers to serve their own customer.


TEAM SPIRIT: Create leadership qualities in our people and motivate them to achieve the infinite through teamwork.


ACCOUNTABILITY: Achieve through creating "ownership" vested with authority, accountability and responsibility, which in turn will go hand in hand.


AUDACITY: Every adversity is to be turned into an opportunity.